Letos mi dosloužil spacák a tak nezbylo než hledat nějaký novější model. Beru ho o prázdninách s sebou do stanu, když kempuji a když jedu na vodu a plavíme se s kamarády po nějaké řece. 
Malý a skladný
Spacák s sebou beru všude možně a často si na cesty beru jen klasický turistický batoh. Proto pro mě byly důležité následující vlastnosti:
DOBRÁ SKLADNOST je pro mě zásadní a vybraný model by se mi měl vejít do každého báglu.
NÍZKÁ VÁHA spacáku, abych celý náklad neměl během výletů do přírody těžký a já si cestu užil naplno.
KOMFORTNÍ TEPLOTA i přes to, že spacák používám hlavně v teplejších měsících. Nevěřili byste, ale u vody i v létě může být zima a vyspat se v teple a pohodlí je základ každého kvalitního dobrodružství.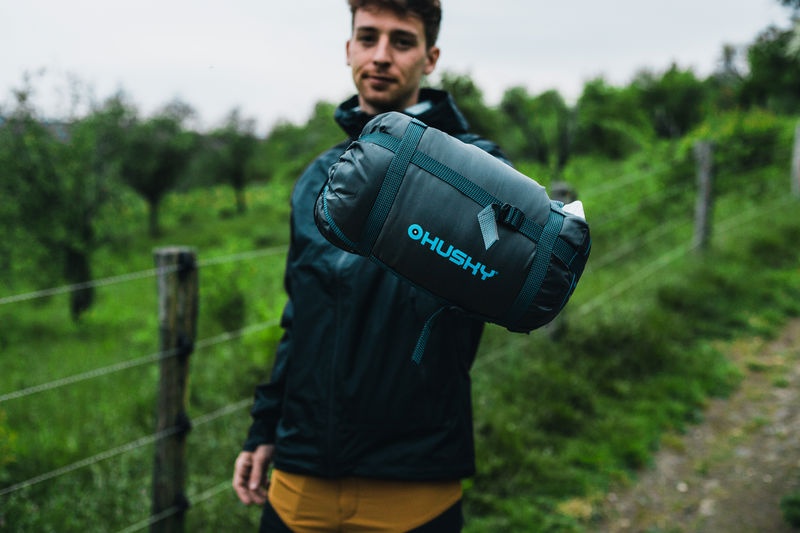 Dobrá skladnost a nízká váha byly rozhodující při výběru mého nového spacáku.
Proto jsem si zvolil ultralehký třísezónní spacák MUSSET  -3°C, který je určený právě pro mírné podmínky. Tento letní spacák je, co se balení týče, opravdu malý, skladný a lehoučký. V pohodě se mi vejde třeba i do batohu Robber 25L. Co se designu týče, tak mě velmi mile překvapil jeho příjemný minimalismus laděný do hezké barvy, která zaujme muže i ženy.
Jak se v něm spí pod širákem
Spacák pro spaní pod širákem? Jasně, proč ne! Já ho přesně takhle prvně testoval v srpnu spolu s dalšími věcmi od HUSKY na Vinařické horce u Kladna. Je odtud moc hezký výhled do okolí. Přes den bylo poměrně příjemně, ale po západu slunce se slušně ochladilo a teplota už vyžadovala se trochu navrstvit. Hodila se tak slabší mikina či softshell bunda.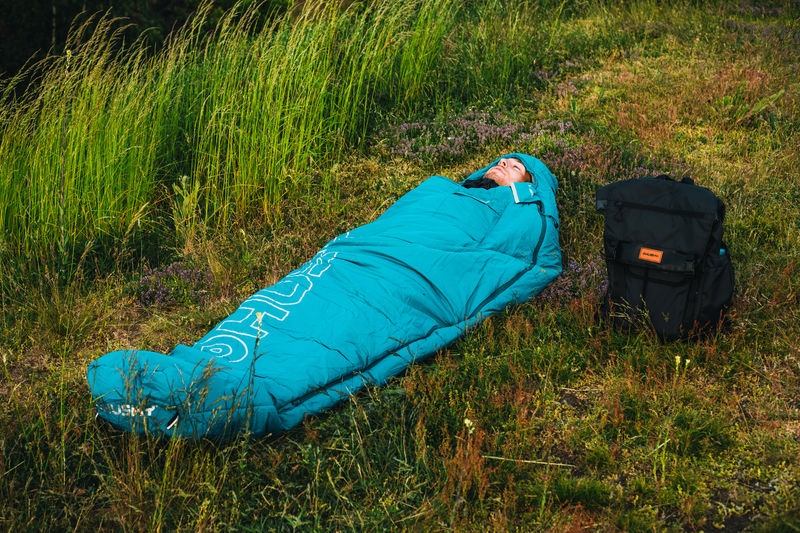 Spacák Musset nabízí komfortní spaní i v chladnějsích podmínkách.
Svůj nový lehký spacák jsem si rozbalil a vlezl si do něj. První pocity byli fakt skvělé. Překvapilo mě, že model Musset je komfortní a je v něm teplo i za chladnějších podmínek. Bundu jsem tak mohl bez obav odložit. Cítil jsem se v něm opravdu pohodlně.
Moje oblíbené vychytávky:
Kapsičky: jedna je uvnitř a jedna je venku. Proč je to super? U předchozího spacáku jsem si osobní doklady a mobilní telefon položil vždy vedle sebe a během noci či rána jsem to nemohl najít. Takto mám telefon, svítilnu, doklady nebo prostě to co potřebuji vždy rychle po ruce. 
 
Stahovací límec: je skvělá věc, protože pokud by mi byla přece jen chladněji, můžu si  ještě utáhnout stahovací límec, aby mi bylo větší teplo.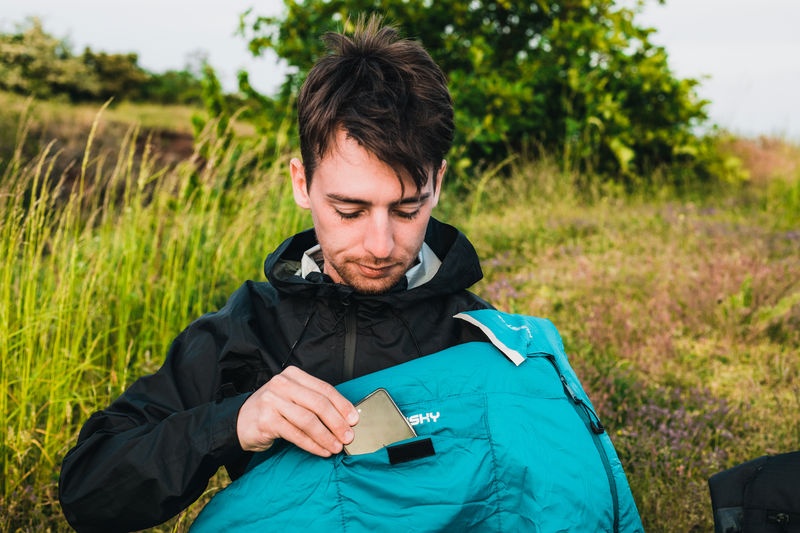 Malá, praktická vnější kapsička na telefon.
Noc byla za mě příjemná a ráno jsem se cítil odpočatý, což je po předchozím náročném dni velmi důležité. Spací pytel je snadno sbalitelný, prostě se napresuje do speciálního kompresního vaku a můžete vyrazit za dalšími zážitky. 
TIP: Pod hlavu si doporučuji přibalit menší polštářek. Někomu to vadit nemusí, ale někdo má raději měkčí pod hlavu.
IG @tomikdvorak
Na našem blogu se ještě dozvíš:
Více fotografií: