V Jeseníkách je zima krásná. Mám pro vás tip na pár úžasných míst pro jednodenní výlet, která stojí za to v tomhle období navštívit. Není třeba se bát chladných dní, sněhu a ani mlhy. Hory jsou krásné ve všech ročních obdobích i za jakéhokoliv počasí. 
Nejkrásnější místo Jeseníků
Pokud nevíte, kam vyrazit, zkuste na začátek jedno z nejkrásnějších míst Jeseníků. Tím je bezpodmínečně Přečerpávací vodní elektrárna Dlouhé stráně, a to konkrétně Horní nádrž.
Horní nádrž Dlouhých strání
Dá se na ní dojít z více stran, ale za mě je ta úplně nejlepší cesta z Loučné nad Desnou. Vyhnete se totiž frekventovanému lyžařskému areálu v Koutech nad Desnou a užijete si víc krásu a klid hor.
Dá se sem dojet autobusem, vlakem ale i autem, které můžete bezplatně zaparkovat na jednom z mnoha parkovišť.
Vzhůru k výškám
Z Loučné se vydejte podél Tříramenného potoka směrem k Oboře Loučná a pokračujte dál po modré cyklotrase až k Přístřešku U obrázku, kde si určitě dejte pauzu, protože stoupání ještě zdaleka nekončí.
Další zastávkou je Rozhledna u Tetřeví chaty, kterou si určitě vylezte a pokud budete mít štěstí, tak uvidíte v údolí inverzi.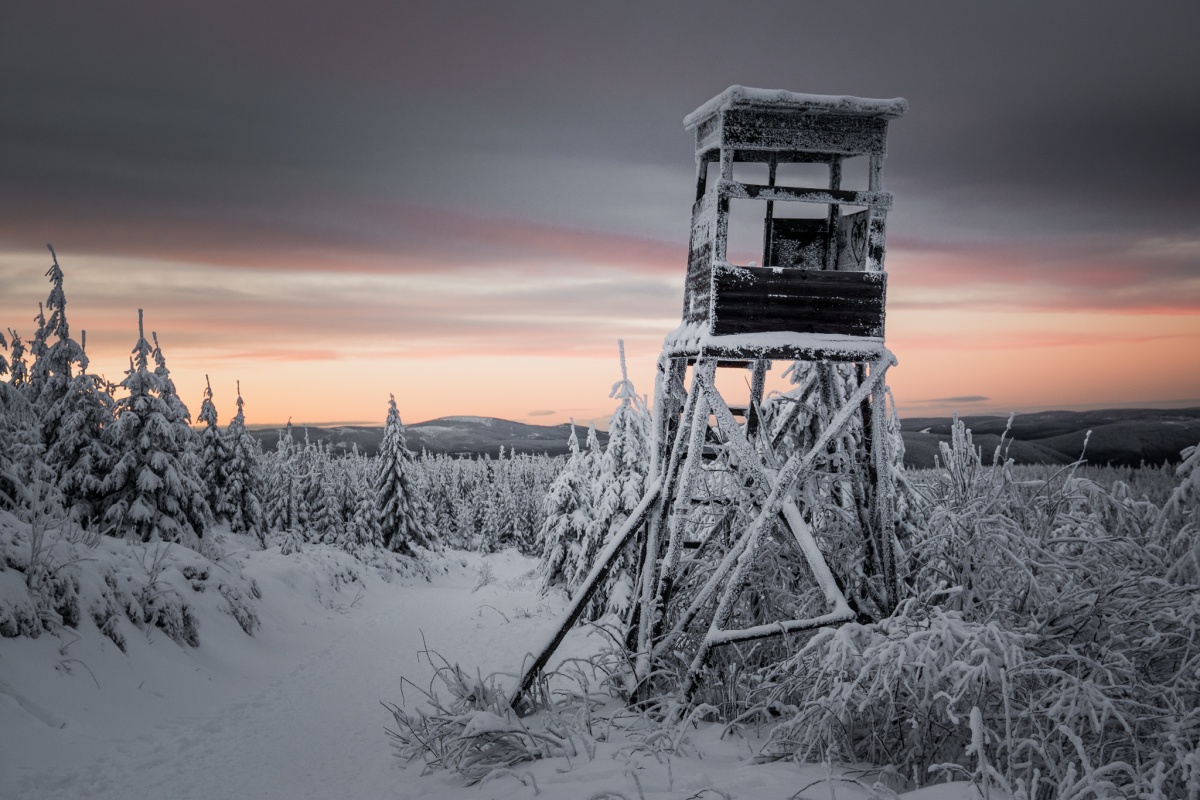 Rozhledna u Tetřeví chaty
Když už jdete takřka kolem, zajděte si i na Rysí skály, kde kromě dvou přístřešků naleznete další krásný výhled ze skalní vyhlídky.
Hned jak se vrátíte z této malé odbočky pokračujte po červené turistické značce až na cíl našeho výletu, a to na Horní nádrž Dlouhých strání.
Ach ty výhledy
Určitě si celou nádrž obejděte dokola a pokochejte se úchvatnými výhledy na celé Jeseníky. Při dobré viditelnosti rozhodně uvidíte hlavní dominantu Jeseníků, nejvyšší horu Praděd.
Cestu zpět si také trochu pozměníme a zpestříme nedalekým vrcholem Mravenečník, který si taky do plánu cesty určitě vložte. A pak už vás čeká pouze cesta zpět rovnou dolů.
Celá cesta i s odbočkou na Rysí skály má přesně 20 km a 891 metrů převýšení, je tak zcela určitě vhodnější pro aktivnější a kapku zdatnější turisty. 
Co s sebou
Cestou se dá občerstvit v Baru U Medvěda vedle Rozhledny, ale radši si s sebou vezměte i svačinu a čaj do termosky.
Zejména v zimním období se na cestu do hor určitě vybavte kvalitním funkčním oblečením.
Tak šťastnou cestu!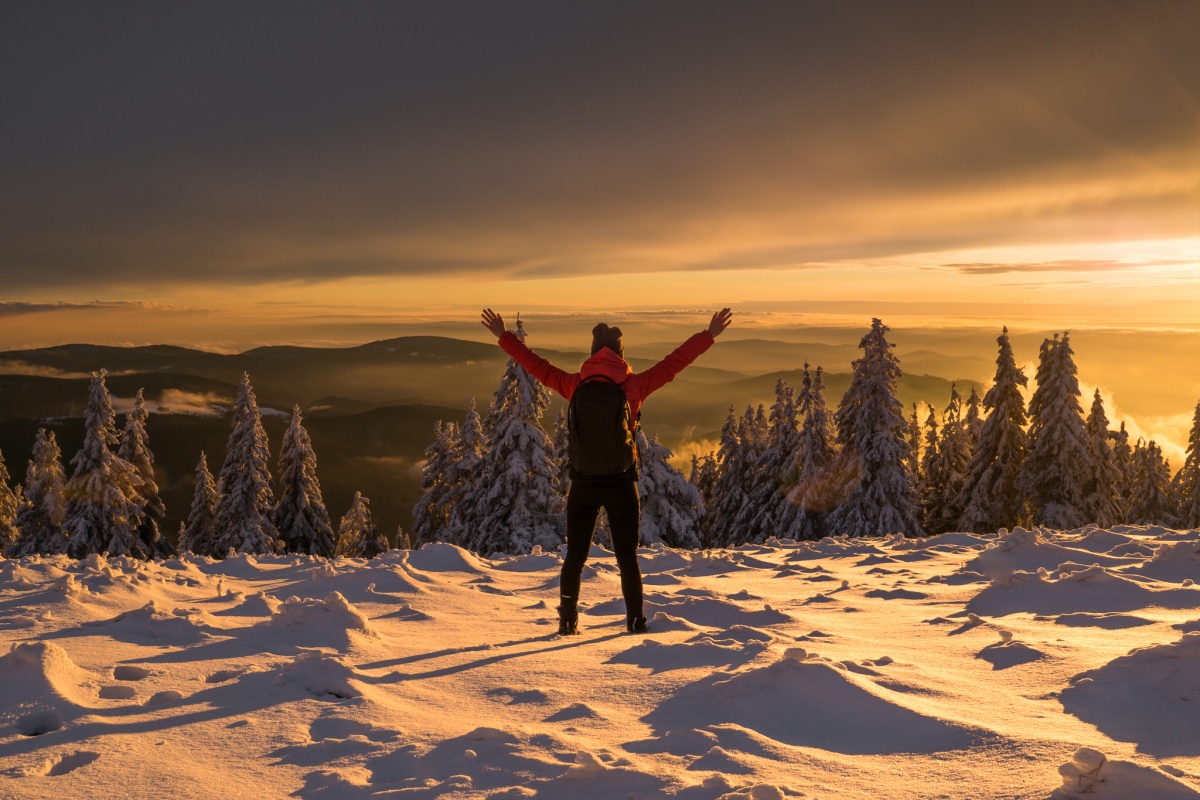 Jeseníky nabízí nespočet krásných výhledů
Sepsala - Terka #HolkaZeSumperka