Letos podruhé se budeme účastnit skvělýho letního tábora pro odvážný malý dobrodruhy s těžkým postižením zraku. Ještě než ofiko začnou prázdniny, přinášíme ti několikadílné povídání o tom, co všechno jsme společně loni zažili. A bude to fakt pecka, protože jsme klasické cestování vyměnili za toulky hlubokým vesmírem. No ale pojďme začít od úplnýho začátku.
Prázdniny už se přehouply přes půlku a nám začíná dobrodružství ve Veverské Bítýšce. Přišel čas Tábora pro nevidomé, tedy tábora určeného dětem zejména se zrakovým postižením. Potkat zde však můžete i účastníky s postižením kombinovaným.
Letošní téma nás zanese až do dalekých galaxií. Ve vesmírném prostoru, na neznámých planetách budeme brzy jako doma. To jen tak na úvod. Všichni už napjatě čekáme, co se bude dít.
Někteří z nás jsou napjatější než jiní, neb zde má hodně účastníků i vedoucích svou premiéru. Včetně mě. Máte před sebou pohled novopečeného vedoucího.
Sobota 3.8.
První den se nese ve formě poznávání prostředí tábora i sebe navzájem. Pro lepší orientaci jsou okolo tábora natažené špagáty, po kterých se účastníci dostanou vždy tam, kam potřebují. (A my vedoucí tak alespoň nemusíme rozlepovat oči při nočních výpravách k záchodům.)
Tábor je to jinak vcelku klasický. Spí se v chatičkách, jí se v jídelně, sprchuje se jednou týdně (ti čistotnější z nás dokonce dvakrát). A kde se sakra splachují ty záchody?! Jo aha, latríny se nesplachují. Inu alespoň se k nim dá dostat i po čichu.
A přesto bylo něco při příjezdu dětí jinak. Nepřijely do tábora, ale do Mezigalaktického centra zábavy. Přivítali je vysloužilí kosmonauti, kteří jim pomohli s ubytováním v mezigalaktických ubytovacích buňkách. Děti si rovnou vyzkoušely i příjem kosmické stravy, prozkoumaly raketu a udělaly si otisk na nové planetě. To aby byly brzy připraveny na cestu do vesmíru.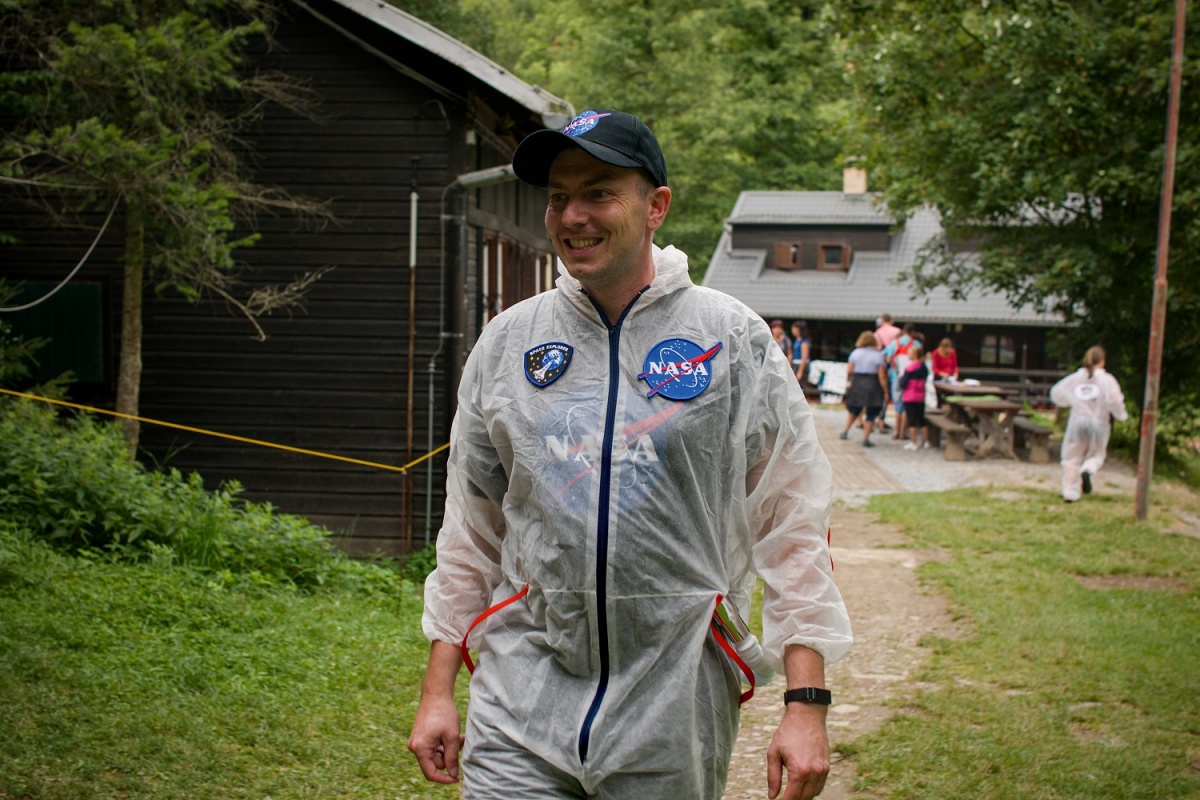 Večer jsme pak děkovali Bohu Huskyho, našeho skvělého sponzora, za poskytnutí zimní kolekce oblečení. Jelikož bývají srpnové večery už chladné, vyhřívali jsme se v bundách do konce porady (Do 1 do rána…Bolelo to, ale co bychom pro ty naše děti neudělali, že?) a staly se z nich tak naše týmové dresy. Ale nebojte, věcí byl dostatek, a tak si rodiče s dětmi rovnou vybrali vhodnou velikost oblečení.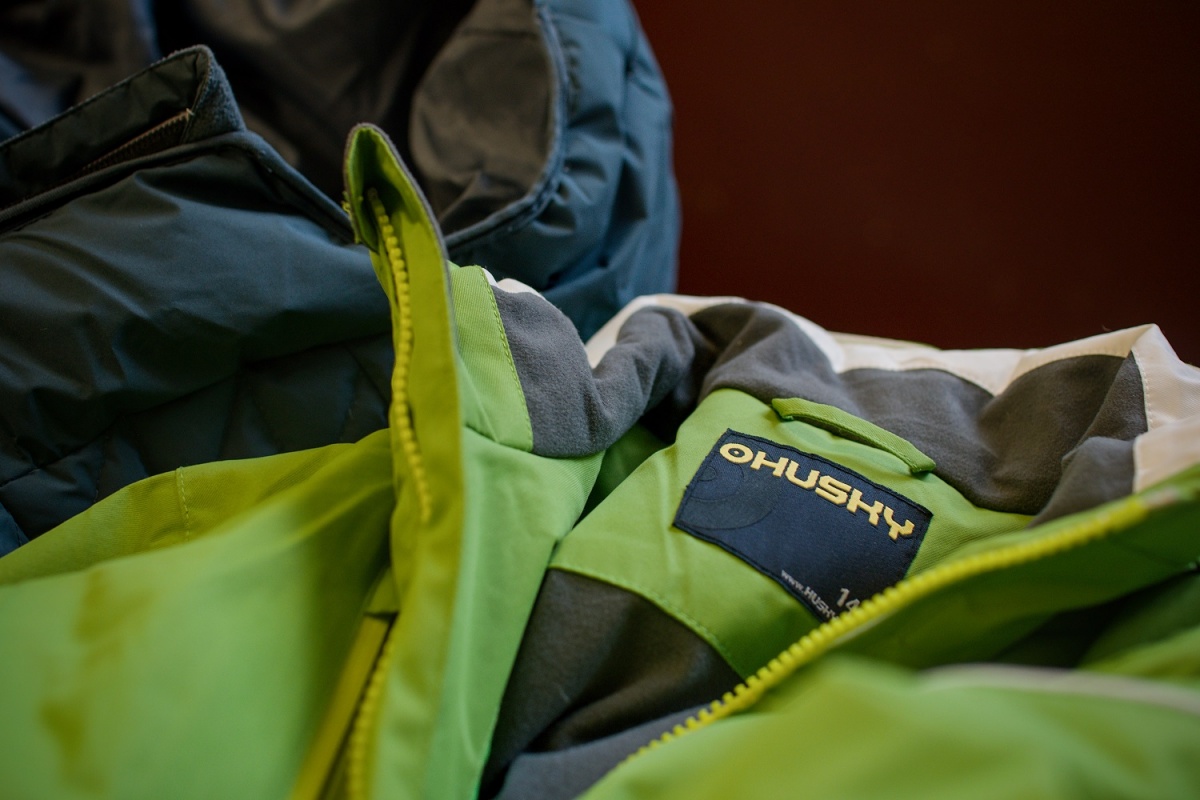 Třešničkou na dortu prvního dne se stala věta: "Pokud budeš zlobit, tak uvidíš!" Asi pochopíte, že právě na našem táboře řečená věta poněkud ztrácí svůj zamýšlený výhružný význam. A byli jsme rádi, že si ji naši účastníci nevzali k srdci.
Pokračování příště.
Na našem blogu se ještě dozvíš:
Více fotografií: