K aktivnímu cestování jsme se dostal o letních prázdninách 2014, kdy jsem potřeboval celkem radikálně zhubnout a zároveň jsme chtěl cestovat. Po chvilce přemýšlení a projíždění internetu jsem se rozhodl, že zkusím do hry zapojit mé horské kolo a budu cestovat na něm.
Cestování plné zážitků
Naplánoval jsem si výlet na 12 dní do Rakouska, Slovenska a Maďarska a vyrazil. Ze začátku jsem sám moc nevěřil, že to dokážu, ale rozjel a oseděl si zadek, začala mě tato forma cykloturistiky celkem bavit. A to tak, že jsem toho léta procestoval dalších 6 států Evropy.
K letošnímu roku mám projeto 35 států (některé jsme navštívil vícekrát) a naježděno více jak 25 tisíc kilometrů.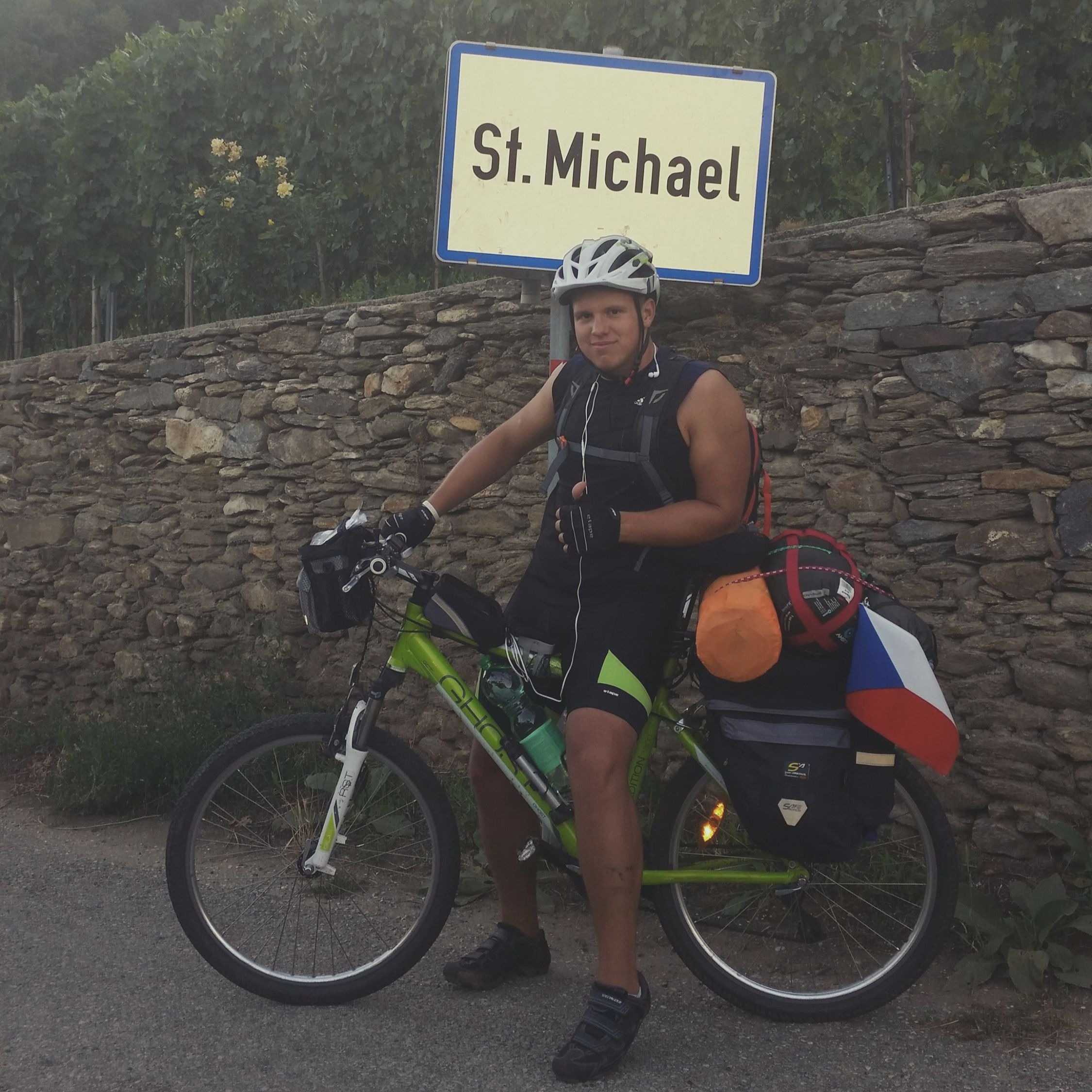 Michal projel už 35 států a chystá se pokračovat
Špatné značení v Bosně a Hercigovině
Nejsilnější zážitek mám z Bosny a Hercegoviny, kde jsem si nedopatřením postavil stan v bývalém minovém poli. Bohužel v této zemi je velmi špatné značení rizikových oblastní, pokud tam nějaké bylo, tak už není, cedule zrezivěly, nebo byly rozkradeny. Tímto nechci nikoho odrazovat od návštěvy této nádherné země, jen je třeba si dopředu načíst a nastudovat veškeré informace a dávat si pozor.
Rakije v Albánii
Nejsilnější dojem mám z Albánie. Země úžasných lidí, nezkažené a panenské přírody a velmi nízkých cen. Velký pozor si dávejte na místní Rakiji, lokální pálenka vyráběná většinou z hroznů. Albánci ji servírují v podstatě celý den, od snídaně po večeři a je pro ně urážkou, když odmítnete.
Belgické zklamání
Naopak nejslabší dojem si odnáším z Belgie. Od této země jsem měl velká očekávání a místo toho přišlo zklamání. Cyklostezky oproti sousednímu Holandsku jedna velká katastrofa, lidé mně přišli velice uzavření (možná jsme na ně měl jen smůlu) a ceny až příliš vysoké. Nicméně jedno pozitivum jsme zde našel a to tradiční belgické hranolky.
Výhled do budoucnosti je poznat a procestovat Blízký východ a Jihovýchodní Asii.
Co mi to vlastně přináší?
Za největší přínos z cestování je uvědomění, že se můžu skoro ve všech situacích spolehnout jen na mě. Druhý velký přínos vidím v poznání, že se České republice máme fakt dobře. Netrápí nás ani válka, ani extrémní chudoba. Když chceme můžeme svobodně sednout do auta a odjet kamkoliv chceme.
IG: @Majknacestach