Mám pro vás pár tipů, jak (nejen) na podzim stanovat pohodlně a taky legálně. Pokud půjdete po svých, budete k tomu samozřejmě potřebovat dobrý a lehký stan.
Jak na nejlepší stanování v divočině
Často se setkávám s dotazy, jak stanovat komfortně a legálně. Což znamená nemuset trávit čas v mnohdy nacpaných kempech.
Pokud půjdete po svých ve dvou až třech lidech, určitě by vám neměl uniknout stan SAWAJ 3. Tenhle lehký stan díky své nízké váze 2,5 kilogramu ve své výbavě určitě oceníte.
Za poslední roky se mi osvědčila stránka "bezkempu", kde si za pár drobných můžete pronajmout flek na úplně úžasných místech. V naší zemi jich máme spousty, takže není problém si jich pospojovat vícero a vyrazit.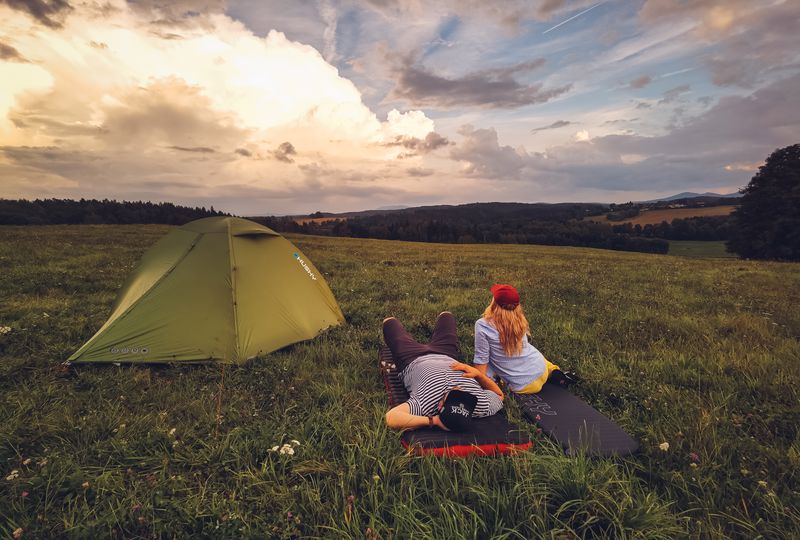 Sawaj 3

je ultralehký a stabilní stan, který zvládne i nepřízeň počasí během jarního nebo podzimního trekingu.
Stan s výhodami do všech podmínek
Nemám rád vedra a proto nejčastěji cestuji na jaře a na podzim. Obě tato roční období jsou typická proměnlivým a vlhkým počasím, což při špatném vybavení může vaši cestu lehce zkomplikovat. Stan Sawaj 3 se mi ale na cestách skvěle osvědčil, disponuje totiž šikovnými výhodami a detaily, které se opravdu hodily.
Je skvělý v tom, že neskutečně rychle schne.
Už na první pohled stan působí velmi odolně a stabilně. 
Součástí balení je mimo jiné i základní opravná sada, pro případ drobných nehod.
Stan nosím uchycený na batohu a voděodolný kompresní obal je pro mě velikou výhodou.
Když jdu v létě nalehko, beru s sebou jen vnitřní část stanu, která bezvadně poslouží jako moskytiéra.
Ideální parťák do chladných dní
Také mě překvapilo, že i v chladnějších podmínkách lépe udrží teplo. Pak jsem zjistil, že je tomu tak díky zátěru vnější vrstvy a podlážky silikonem. Ocenila to hlavně přítelkyně, když jsem jí přizval k testování stanu v horách během příchodu studené a trochu "mokré" fronty.
Na místo táboření jsme dorazili už během stmívání, nebyl čas čekat, než se počasí umoudří. Ve dvou jsme ho postavili během ani ne 3 minut, naházeli dovnitř rychle věci dostatečně velkým otvorem pro vstup a pak už si jen užívali zvuku padajících kapek deště.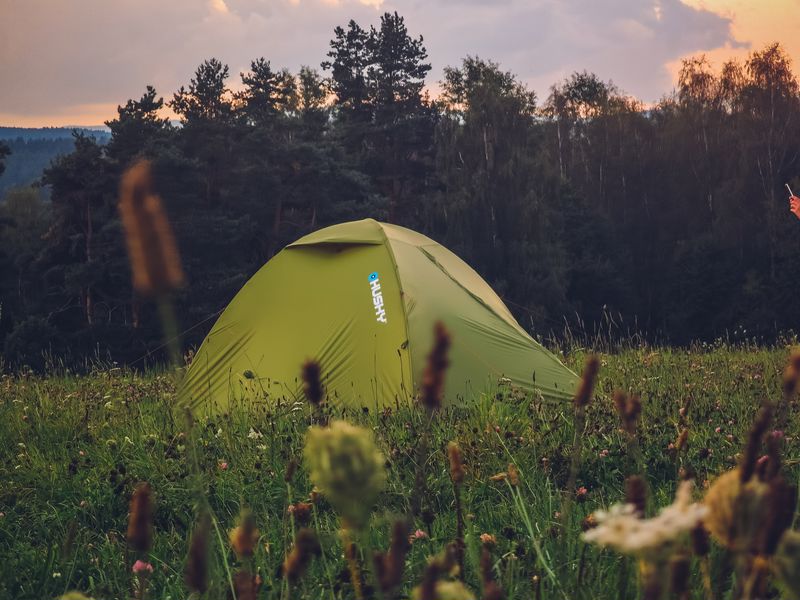 Stan prostě ideální do všech podmínek.
I když pršelo skoro celou noc, stan to bezvadně vydržel. Spalo se v něm opravdu krásně.
Taktéž jsme ocenili, že když jsem si musel v noci odskočit, mohl jsem si otevřít východ i na své straně a nemusel jsem přítelkyni cestou ven budit a přelézat přes ni. 
Za sebe můžu s klidem říct, že stan SAWAJ 3, který patří do kategorie ultralight stany, je díky svým vlastnostem ideální společník na (nejen) pěší treky (nejen) po naší zemi.
Testoval Michal @losmichalos
Omrkni videorecenzi:
Na našem blogu se ještě dozvíš:
Více fotografií: