Outdoorový kabát Nevr ma zaujal už na predajni svojím štýlovým, užším strihom v kombinácii s vodoodolným materiálom. Presne to v ponuke Husky chýbalo. Kabát, ktorý nájde svoje využitie nielen na horách a na turistike, ale hlavne pri ceste do práce či pri večernej prechádzke. Garantujem, že v kombinácii s rifľami a teniskami nič nepokazíte, práve naopak.
Ideálna výbava na jeseň
Kabát nie je nijako zateplený, takže sa hodí do chladnejších jesenných či jarných dní.V zime by som ho určite neriskoval a v lete v ňom bude pekelne teplo.
Hneď na úvod upozorním na veľkosť. Pri svojej výške 178 cm a takmer 80 kilách svalnatejšej postavy som na predajni skúsil M a mal som pocit, že sa v kabáte trošku strácam.
Riskol som to a nakoniec som zobral najmenšiu veľkosť S, ktorú som si vyskúšal až doma a ktorá je aj vo videu a na fotkách. Zariskovať sa oplatilo a na tričko či tenší sveter kabát nikde neťahá a aj dĺžka rukávov sedí perfektne.
Odporúčam teda navštíviť predajňu a poriadne vyskúšať veľkosť. Vo farbe máte jasno, predáva sa len v čiernej.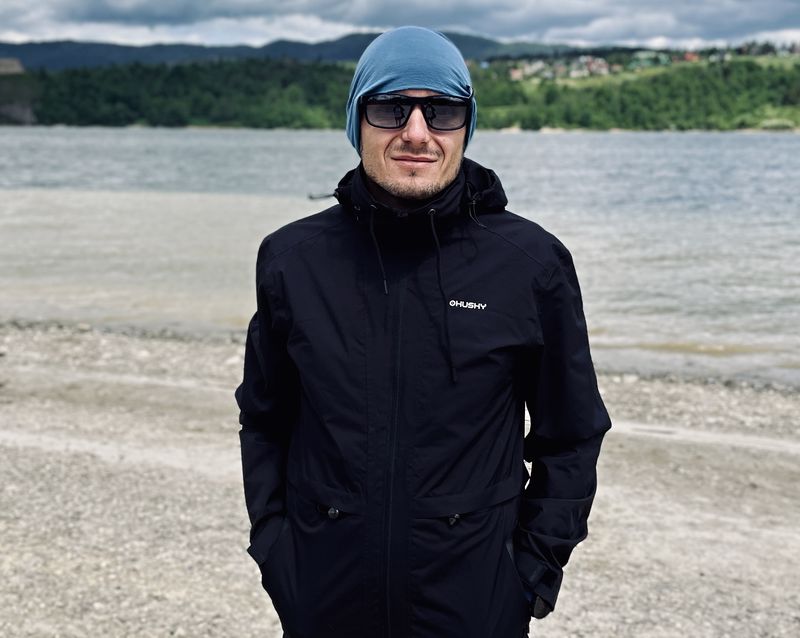 Pánska čierna bunda Nevr M
Čo sa mi na ňom páči
Základom je

3-vrstvový materiál HUSKYTECH 15 000 s DWR úpravou

a mal by odolať aj poriadnemu lejaku. 

Pred silným dažďom ochráni aj

integrovaná kapucňa v golieri

, ktorá sa dá jednoducho vybrať a prispôsobiť. Dobré je, že zbalená kapucňa nijako nenarušuje štýlový vzhľad.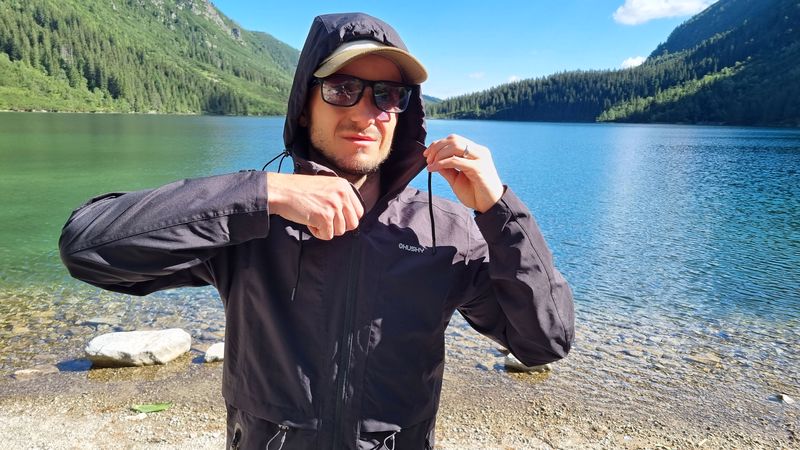 Integrovaná kapucňa v golieri
Ide o minimalistický kúsok, kde nájdeš len dve bočné vrecká na zips a jedno vnútorné. Bohato stačia.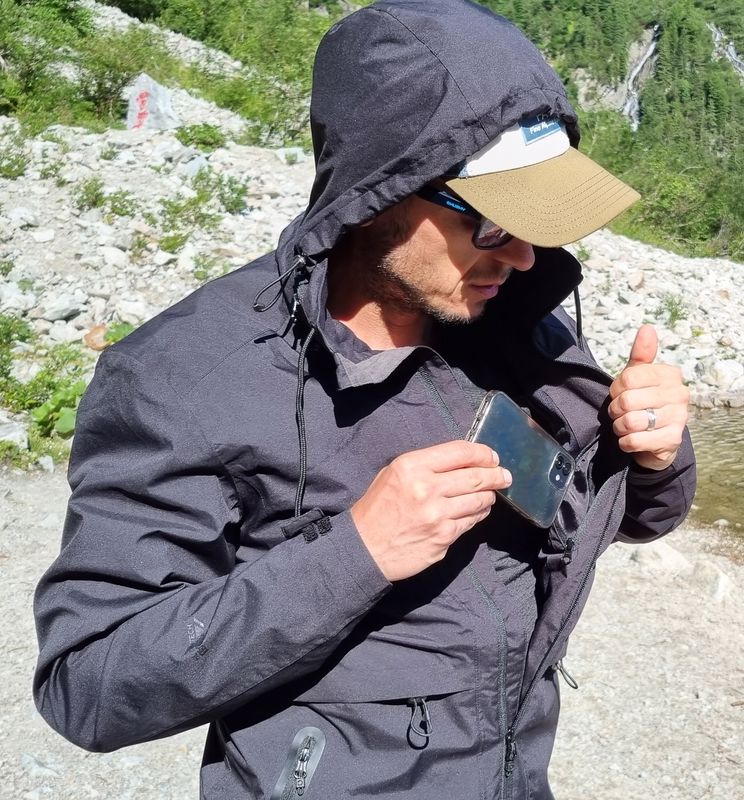 Vnútorné vrecko na mobil
Podlepené švy a anatomicky tvarované rukávy v oblastí lakťov sú už klasika, ktorú si len málokto všimne a ocení. Avšak bez tejto vychytávky by bol pohyb v lakťoch o poznanie menej komfortný. 
Rukávy
Predĺžený zadný diel je u tohto modelu skôr dizajnová vec, ale oceníte ju pri vetre, pretože dobre ochráni chrbát. Šírku pása je možné upravovať sťahovaním. Dve sťahovadlá sú decentne skryté a nenarušujú jednoduchý vzhľad kabáta.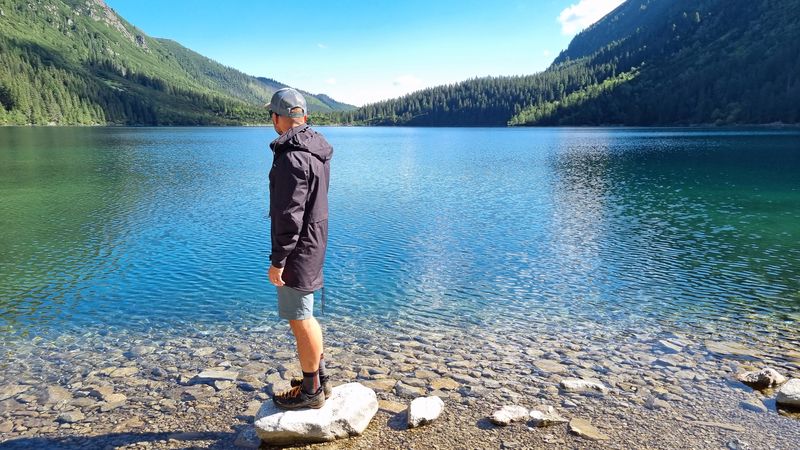 Nevr má predľženú zadnú časť
Husky Nevr bude určite moja top bunda/kabát na najbližšiu jeseň. Jediné, čo môžem vytknúť, je dostupnosť len v jednej farbe. Potešila by napríklad modrá, prípadne šedá.
Videorecenze
Na našem blogu se ještě dozvíš:
 Více fotografií: