Vybrat si dnes kvalitní zimní multifunkční bundu za dobré peníze je opravdu oříšek. Já jsem narazil na bundu Husky Gambola, kterou jsem s sebou vzal na trek do Saského švýcarska, bylo v té době minus 3 stupně. Celkem 4 dny, 101 km a 18 kilo v krosně dalo bundě slušně zabrat.
Hlavní přednosti bundy Gambola
Na první pohled zaujme krásný design a velice dobré zpracování z kvalitních materiálů. Bunda je středně zateplená a je to samozřejmě znát i na váze a zbalitelnosti.
Bunda má podlepené švy a voděodolnou membránu Husky Tech Strech 15.000, která mi ani po několikahodinovém dešti a sněžení nepromokla, dokonce ani v nejrizikovějších místech, kde batoh tlačí na bundu. Bylo to i díky voděodolným zipům, kterých se tu nachází celkem osm. Bunda má čtyři vnější kapsy. Dvě z toho jsou opravdu velké, pak je tu jedna náprsní a jedna úplně maličká například na lyžařskou permanentku na levém předloktí.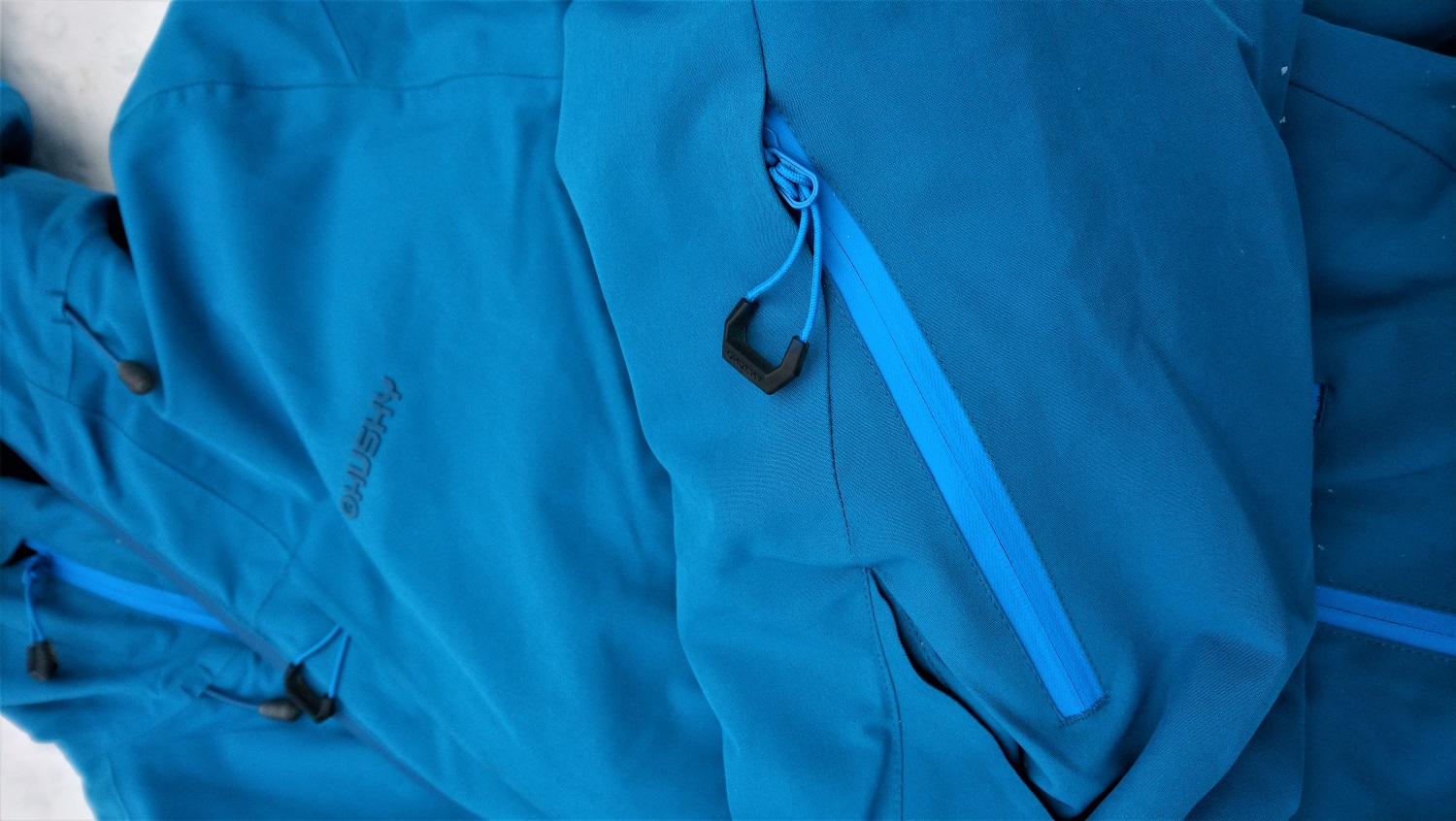 Zprvu jsem se trochu lekl, že bunda nemá odvětrávání v podpaží. To je ale přesunuto na přední stranu bundy a má to logiku. Lépe se tím totiž řídí termoregulace. Pomáhají tomu i vnitřní vsadky z 3D tkaniny, který urychlují a zlepšují prodyšnost.
Nejvíce mě bavil povolovací zip hned vedle hlavního dvoucestného zipu. Je dlouhý asi 20 cm a člověk si s ním krásně povolí oblast krku, kam se pak v pohodě vejde nákrčník či šála. Když pršelo, tak jsem nasadil také kapuci, která je velká, tvarovaná s tvrzeným kšiltem a stahováním.
Mezi další praktické věci, které se mi hodily patří i otvory na palce a stahovací sněhový pás. Po menším pádu mě překvapilo, že se bunda pouze zašpinila a ale nevykazovala nikde známky prodření.
Do náročných podmínek
Když jsem bundu na sebe poprvé oblékal, tak mi skvěle padla na tělo a věděl jsem, že bude dobrá a že ji využiju na sto procent. Krom funkčnosti je skvělý i její střih, který je pohodlný i při náročných aktivitách za náročných podmínek. Pokud tedy hledáte kvalitní multifunkční bundu, na kterou se můžete spolehnout jak na zimním treku tak na lyžařském svahu, tak doporučím právě tuto bundu.