Už dlhšiu dobu som premýšľal nad nejakým dobrým funkčným tričkom alebo mikinou a celkom som chcel skúsiť merino. A tak som sa rozhodol pre veci od Husky.
Ľahký a príjemný prírodný materiál
Ľahkosť

Ako prvá vec, z ktorej som bol veľmi milo prekvapený, je

ľahkosť produktov

. Človek skoro ani necíti, že ma niečo na sebe

Materiál

Za ďalšie je to veľmi

príjemný materiál, takže aj keď ma niekto citlivú pokožku, nebude mať pocit, že ho niečo svrbí.

Produkty z Merina môžete využívať od vysokohorskej turistiky až po prechádzky v parku.
Nosil som ich prevažne spolu a aj pri teplotách blížiacich sa k nule prírodná merino vlna hriala a nemal som pocit chladu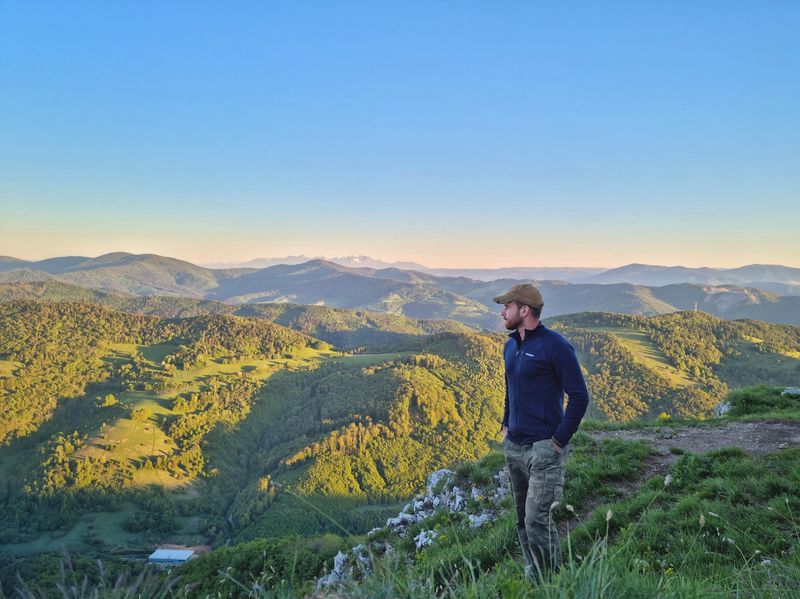 Jožo si vybral mikinu 
Alou M
 v námorníckej modrej farbe
Ideálna výbava na niekoľkodňovú túru

Ďalšia super vlastnosť, ktorej som úprimne veľmi neveril, sú jej antialergické a hlavne antibakteriálne vlastnosti. Aj po celodennej náročnej túre sa nemusíte báť nejakého zápachu.
Ostal som ale veľmi milo prekvapený, že aj po niekoľkých túrach sa tričko aj mikina dali kľudne stále používať bez zápachu. To ocenia hlavne cestovatelia, ktorí sa potrebujú zbaliť ľahko a na dlhšiu dobu.

Víte, že ...
Taktiež sa nemusíte báť ani teplejšieho počasia, tričko stabilizuje telesnú teplotu, je vzdušné a super odvádza vlhkosť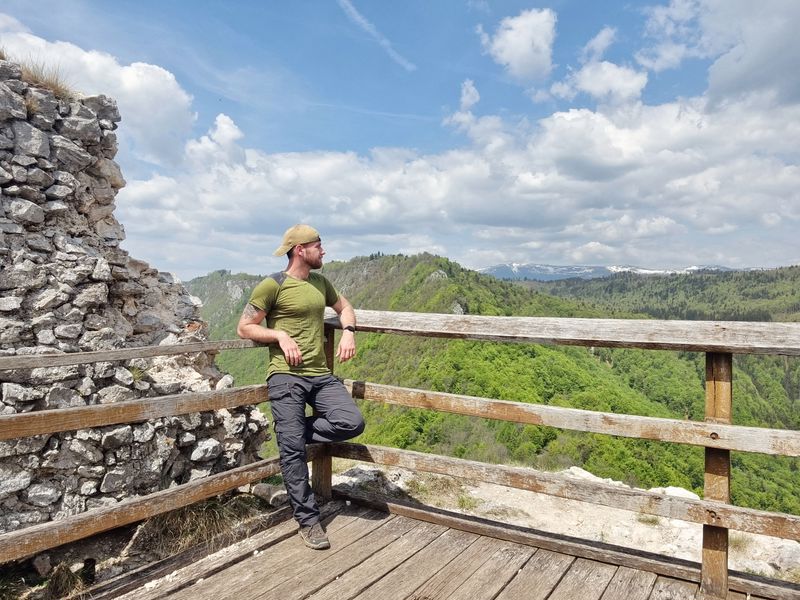 Merino ocenia hlavne cestovatelia, ktorí sa potrebujú zbaliť ľahko a na dlhšiu dobu.
Univerzálny kúsok do každého počasia
Prírodná merino vlna od Husky milo prekvapila svojimi vlastnosťami, ktoré sa hodia či už do chladného, teplého, horského alebo aj mestského prostredia, ale aj pekným dizajnom.
Ako jedinú malú nevýhodu vidím v tom, že je potrebné byť opatrnejší, keďže ide o prírodný materiál a žiadnu syntetiku, tak sa zachytáva na suchý zips a pri nosení ťažkého batoha na celodennej túre sa pod batohom tvorili maličké žmolky, ale to k prírodnej vlne patrí.
IG: @jozohudak
Na našem blogu se ještě dozvíš:
 Více fotografií: